Deutz-Fahr Topliner 4060hts [1/32]
Deutz-Fahr Topliner 4060hts [1/32]
Introduction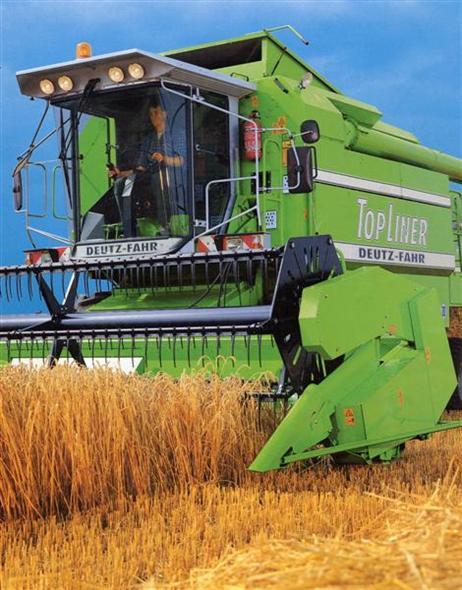 A machine that I like and with which I learned to harvest is the Deutz-Fahr Topliner 4060hts. I m going to try to reproduce it in 1/32 scale.
It was existing a model in the Siku 1/32 range but this machine is not a beautiful model and a lot of details is missing. So I decided to make my own model starting from nothing.
I'm going to realise a "Balance" version (with a tilt compensation) and without straw chopper.
So I took a rainy Saturday to go to measure a real model and make some plans to have the 1/32 measurments.
As you will see I don't talking about the cutbar. She is not manufactured and even not began. I was hesitate for a long time for the width and finally she will be a 5.40m. She will be build later, when some other projects will be end.
Building
Here is the main hood, this kind of machine is relatively simple to manufactured because his hoods are "squared"; today, new machines have rounded hoods more difficult to realise.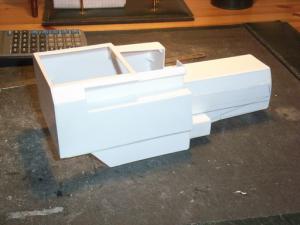 The machine is on the good way, the pipe has been realized, the frame is make and the feeder's base is done. The wheels you see here are temporary, I will change it later. The cabin is manufactured.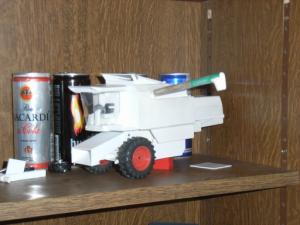 This photo show the painted cabin. The top of the grain tank is done, it can be opened or closed.
The feeder is done, all is functional.
The Topliner is done, ready to disassembly and painting. I changed the rear wheels for Artisan 32's wheels in resin. I had fun doing the tool box and the service ladder.
The rear axle is functional and I found new wheels for the front, they come from an Universal Hobbies Claas Cougar.
Unfortunately I have no more photos during the building.

Thank you to follow this topic, I hope you enjoy this model !
Don't hesitate to leave your comments, remarks or questions.