Thank you for your order !
Your order has been record. You are going to recieve a confirmation email when the order will be validated.
For any modification or cancellation, you can contact me by the contact form.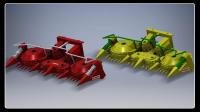 IMPORTANT :
I had many problems with the order form; if you dont recieve a confirmation for your order in 2 or 3 days, please contact me by the
contact form
or send a mail to espace-machines-agri@outlook.com.